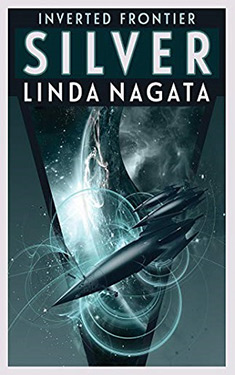 Synopsis
A Lost Ship - A New World
Urban is no longer master of the fearsome starship Dragon. Driven out by the hostile, godlike entity, Lezuri, he has taken refuge aboard the most distant vessel in his outrider fleet.
Though Lezuri remains formidable, he is a broken god, commanding only a fragment of the knowledge that once was his. He is desperate to return home to the ring-shaped artificial world he created at the height of his power, where he can recover the memory of forgotten technologies.
Urban is desperate to stop him. He races to reach the ring-shaped world first, only to find himself stranded in a remote desert, imperiled by a strange flood of glowing "silver" that rises in the night like fog - a lethal fog that randomly rewrites the austere, Earthlike landscape. He has only a little time to decipher the mystery of the silver and to master its secrets. Lezuri is coming - and Urban must level up before he can hope to vanquish the broken god.
Excerpt
No excerpt currently exists for this novel.
Reviews
Images
No alternate cover images currently exist for this novel.