The ISFDB Top 100 Books (Balanced List)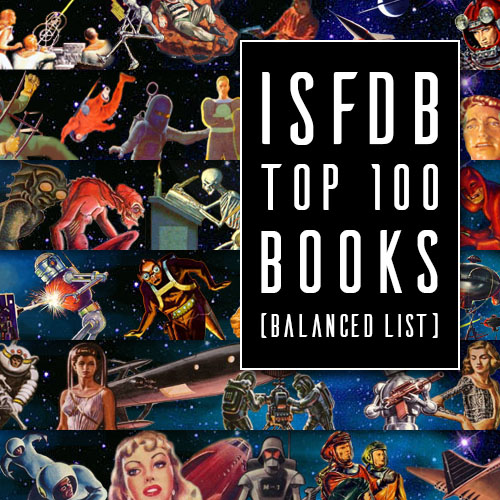 The Internet Speculative Fiction Database has composed this list from novels which have been nominated for an award scored based on the number of award wins and nominations. The results are then sorted by score. The list is not an attempt to list the best works in the genre, just those which won the most awards. Since the proliferation of genre-related awards is a fairly recent phenomenon, the list tends to favor more recent works.
See the ISFDB website for more details: http://www.isfdb.org/top100.html.