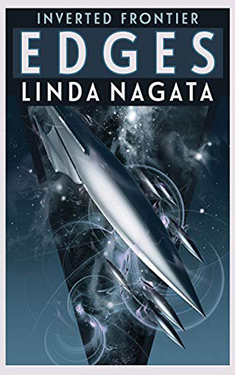 Synopsis
Deception Well is a world on the edge, home to an isolated remnant surviving at the farthest reach of human expansion. All across the frontier, other worlds have succumbed to the relentless attacks of robotic alien warships, while hundreds of light years away, the core of human civilization--those star systems closest to Earth, known as the Hallowed Vasties--have all fallen to ruins. Powerful telescopes can see only dust and debris where once there were orbital mega-structures so huge they eclipsed the light of their parent stars.
No one knows for sure what caused the Hallowed Vasties to fail, but a hardened adventurer named Urban intends to find out. He has the resources to do it. He commands a captive alien starship fully capable of facing the dangers that lie beyond Deception Well.
With a ship's company of explorers and scientists, Urban is embarking on a voyage of re-discovery. They will be the first in centuries to confront the hazards of an inverted frontier as they venture back along the path of human migration. Their goal: to unravel the mystery of the Hallowed Vasties and to discover what monstrous life might have grown up among the ruins.
Excerpt
No excerpt currently exists for this novel.
Reviews
Images
No alternate cover images currently exist for this novel.