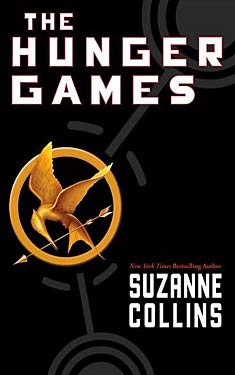 Film & Television Adaptations
Synopsis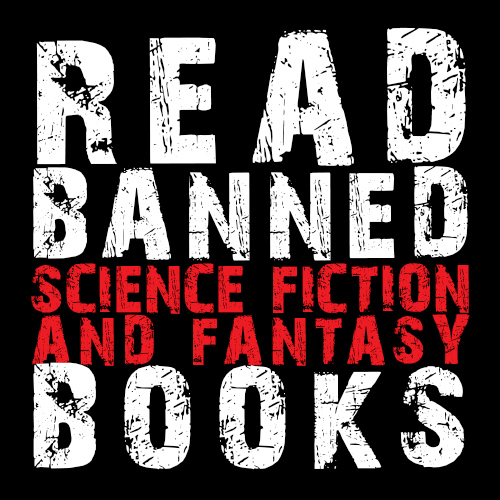 "Challenged and presented to the Goffstown, N.H. school board (2010) by a parent claiming that it gave her eleven-year-old nightmares and could numb other students to the effects of violence." (Source: "Books Challenged or Banned in 2010-2011," www.ala.org (PDF))
Katniss is a 16-year-old girl living with her mother and younger sister in the poorest district of Panem, the remains of what used be the United States. Long ago the districts waged war on the Capitol and were defeated.
As part of the surrender terms, each district agreed to send one boy and one girl to appear in an annual televised event called, "The Hunger Games." The terrain, rules, and level of audience participation may change but one thing is constant: kill or be killed. When Kat's sister is chosen by lottery, Kat steps up to go in her place.
Excerpt
The moment the anthem ends, we are taken into custody. I don't mean we're handcuffed or anything, but a group of Peacekeepers marches us through the front door of the Justice Building. Maybe tributes have tried to escape in the past. I've never seen that happen though.
Once inside, I'm conducted to a room and left alone. It's the richest place I've ever been in, with thick, deep carpets and a velvet couch and chairs. I know velvet because my mother has a dress with a collar made of the stuff. When I sit on the couch, I can't help running my fingers over the fabric repeatedly. It helps to calm me as I try to prepare for the next hour. The time allotted for the tributes to say good-bye to their loved ones. I cannot afford to get upset, to leave this room with puffy eyes and a red nose. Crying is not an option. There will be more cameras at the train station.
My sister and my mother come first. I reach out to Prim and she climbs on my lap, her arms around my neck, head on my shoulder, just like she did when she was a toddler. My mother sits beside me and wraps her arms around us. For a few minutes, we say nothing. Then I start telling them all the things they must remember to do, now that I will not be there to do them for them.
Copyright © 2008 by Suzanne Collins
Reviews
Images
No alternate cover images currently exist for this novel.