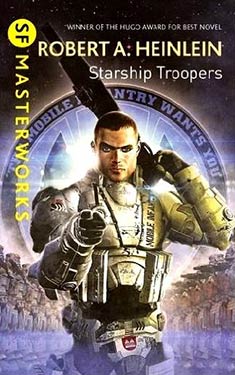 Film & Television Adaptations
Synopsis
In one of Robert A. Heinlein's most controversial bestsellers, a recruit of the future goes through the toughest boot camp in the Universe - and into battle with the Terran Mobile Infantry against mankind's most alarming enemy.
It is told through the eyes of Starship Trooper Johnny Rico, from his idealistic enlistment in the infantry of the future, through his rigorous training to the command of his own platoon of infantrymen. His destiny is a galactic war of unlimited violence and destruction, in which he and his fellow troopers scour the metal-strewn emptiness of space to hunt down a terrifying enemy - an insect life form which threatens the very future of mankind.
Excerpt
If you wanted to teach a baby a lesson, would you cut its head off? Of course not. You'd paddle it. There can be circumstances when it's just as foolish to hit an enemy city with an H-bomb as it would be to spank a baby with an axe. War is not violence and killing, pure and simple; war is controlled violence, for a purpose. The purpose of war is to support your government's decisions by force. The purpose is never to kill the enemy just to be killing him... but to make him do what you want to do. Not killing... but controlled and purposeful violence. But it's not your business or mine to decide the purpose of the control. It's never a soldier's business to decide when or where or how -- or why -- he fights; that belongs to the statesmen and the generals. The statesmen decide why and how much; the generals take it from there and tell us where and when and how. We supply the violence; other people--'older and wiser heads,' as they say -- supply the control. Which is as it should be.
Copyright © 1959 by Robert A. Heinlein
Reviews
Images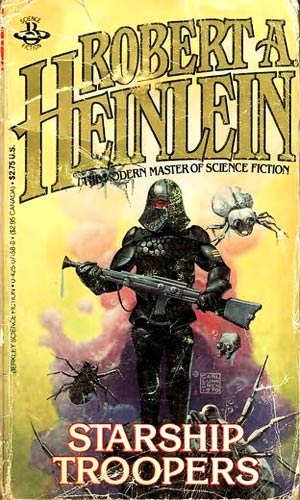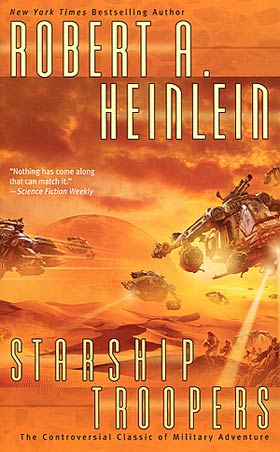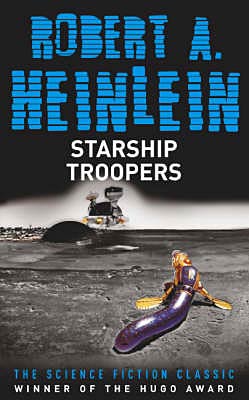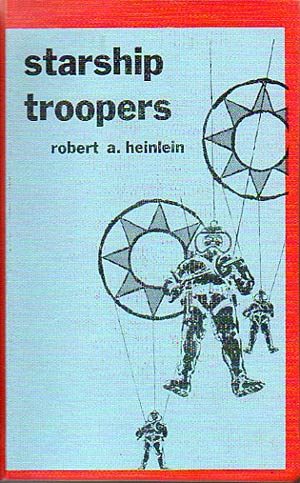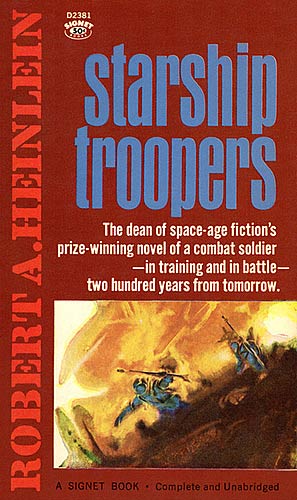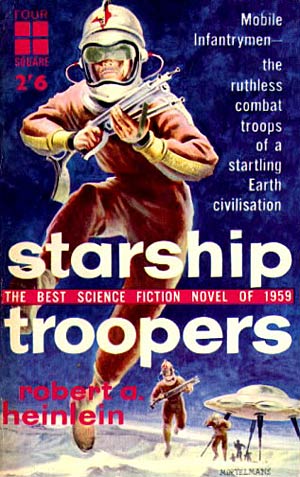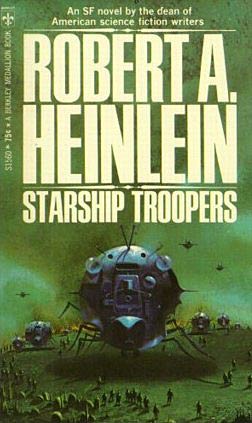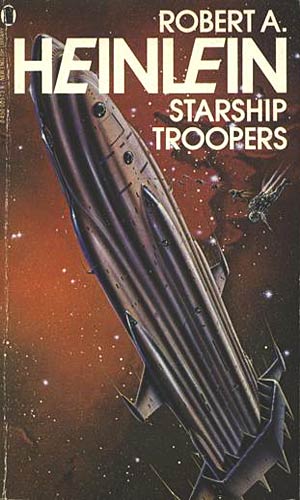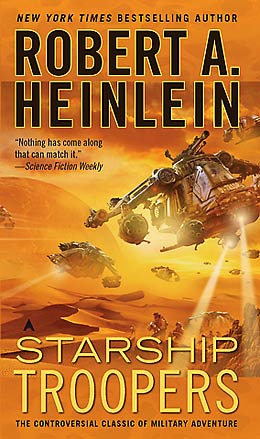 Have you got a cover image that we don't have? Submit an alternate cover image for Starship Troopers here!