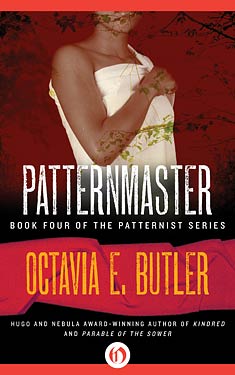 Synopsis
A despot's heirs battle for control of all the minds on Earth.
A psychic net hangs across the world, and only the Patternists can control it. They use their telepathic powers to enslave lesser life forms, to do battle with the diseased, half-human creatures who rage outside their walls, and, sometimes, to fight amongst themselves. Ruling them all is the Patternmaster, a man of such psychic strength that he can influence the thoughts of all those around him. But he cannot stop death, and when he is gone, chaos will reign.
The Patternmaster has hundreds of children, but only one of them-Coransee-has ambition to match his father's. To seize the throne he will have to coopt or kill every one of his siblings, and he will not shy from the task. But when one brother takes refuge among the savages, a battle ensues that will change the destiny of every being on the planet.
Excerpt
No excerpt currently exists for this novel. Be the first to submit one!

Submit an Excerpt
Reviews
Images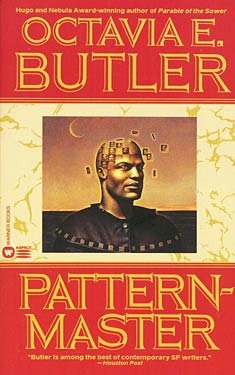 Have you got a cover image that we don't have? Submit an alternate cover image for Patternmaster here!