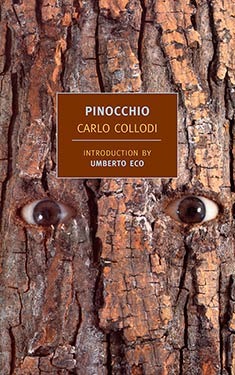 The Adventures of Pinocchio
Film & Television Adaptations
Synopsis
The Adventures of Pinocchio is a novel for children by Italian author Carlo Collodi, written in Florence. The first half was originally a serial in 1881 and 1882, and then later completed as a book for children in February 1883. It is about the mischievous adventures of an animated marionette named Pinocchio and his father, a poor woodcarver named Geppetto. It is considered a canonical piece of children's literature and has inspired hundreds of new editions, stage plays, merchandising and movies, such as Walt Disney's iconic animated version and commonplace ideas such as a liar's long nose. According to extensive research done by the Fondazione Nazionale Carlo Collodi in late 1990s and based on UNESCO sources, it has been adapted in over 240 languages worldwide. That makes it among the most translated and widely read books ever written.
The Adventures of Pinocchio is a story about an animated puppet, boys who turn into donkeys and other fairy tale devices. The setting of the story is the Tuscan area of Italy. It was a unique literary marriage of genres for its time. The story's Italian language is peppered with Florentine dialect features, such as the protagonist's Florentine name.
In the 1850s, Collodi began to have a variety of both fiction and non-fiction books published. Once, he translated some French fairy-tales so well that he was asked whether he would like to write some of his own. In 1881, he sent a short episode in the life of a wooden puppet to a friend who edited a newspaper in Rome, wondering whether the editor would be interested in publishing this "bit of foolishness" in his children's section. The editor did, and the children loved it. The Adventures of Pinocchio were serialized in the paper in 1881–2, and then published in 1883 with huge success.
In the original, serialized version, Pinocchio dies a gruesome death: hanged for his innumerable faults, at the end of Chapter 15. At the request of his editor, Collodi added chapters 16–36, in which the Fairy with Turquoise Hair (or "Blue Fairy", as the Disney version names her) rescues Pinocchio and eventually transforms him into a real boy, when he acquires a deeper understanding of himself, making the story more suitable for children. In the second half of the book, the maternal figure of the Blue-haired Fairy is the dominant character, versus the paternal figure of Geppetto in the first part.
Children's literature was a new idea in Collodi's time, an innovation in the 19th century. Thus in content and style it was new and modern, opening the way to many writers of the following century.
Although one of the best-known books in the world, Pinocchio at the same time remains unknown--linked in many minds to the Walt Disney movie that bears little relation to Carlo Collodi's splendid original. That story is of course about a puppet who, after many trials, succeeds in becoming a "real boy." Yet it is hardly a sentimental or morally improving tale. To the contrary, Pinocchio is one of the great subversives of the written page, a madcap genius hurtled along at the pleasure and mercy of his desires, a renegade who in many ways resembles his near contemporary Huck Finn.
Pinocchio the novel, no less than Pinocchio the character, is one of the great inventions of modern literature. A sublime anomaly, the book merges the traditions of the picaresque, of street theater, and of folk and fairy tales into a work that is at once adventure, satire, and a powerful enchantment that anticipates surrealism and magical realism. Thronged with memorable characters and composed with the fluid but inevitable logic of a dream, Pinocchio is an endlessly fascinating work that is essential equipment for life.
There are innumerable editions of Pinocchio, but the 2008 NYRB unabridged edition, newly translated by Geoffrey Brock and containing a forward by Umberto Eco and an afterward by Rebecca West might perhaps be considered a definitive edition.
Excerpt
No excerpt currently exists for this novel. Be the first to submit one!

Submit an Excerpt
Reviews
There are currently no reviews for this novel. Be the first to submit one! You must be logged in to submit a review in the BookTrackr section above.
Images
No alternate cover images currently exist for this novel. Be the first to submit one!