Houston, Houston, Do You Read?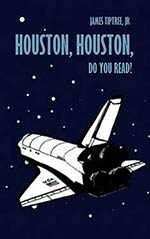 Houston, Houston, Do You Read?
spoltz
5/23/2020


This is the first story I've read by James Tiptree, Jr, whose real name was Alice Sheldon. Like several female authors of her time, she wrote under a male pseudonym to have more opportunity to be published. As Tiptree, she was a critical success, and ironically, set as an example of how men are superior to women in the genre of science fiction. She often wrote about gender and sexual issues, and an award was named after her for excellence in books that deal with gender and sexuality. This novella is one such book. It looks at a post-apocalyptic world where only women remain, and three astronauts from the past who encounter them. The novella won both the Nebula and Hugo for that category. I really enjoyed it. It had an almost Twilight Zone quality to it. It makes one think of the nature of men and women, particularly in light of 1976 social attitudes, when the story was written.
Come visit my blog for the full review...
https://itstartedwiththehugos.blogspot.com/2020/05/houston-houston-do-you-read.html